Create a picture with your camera or smartphone, or scan it. If necessary, crop it with a picture editor program. My favourite is Irfanview, but you can choose whichever editor you prefer.
Save the result in a map of your choice.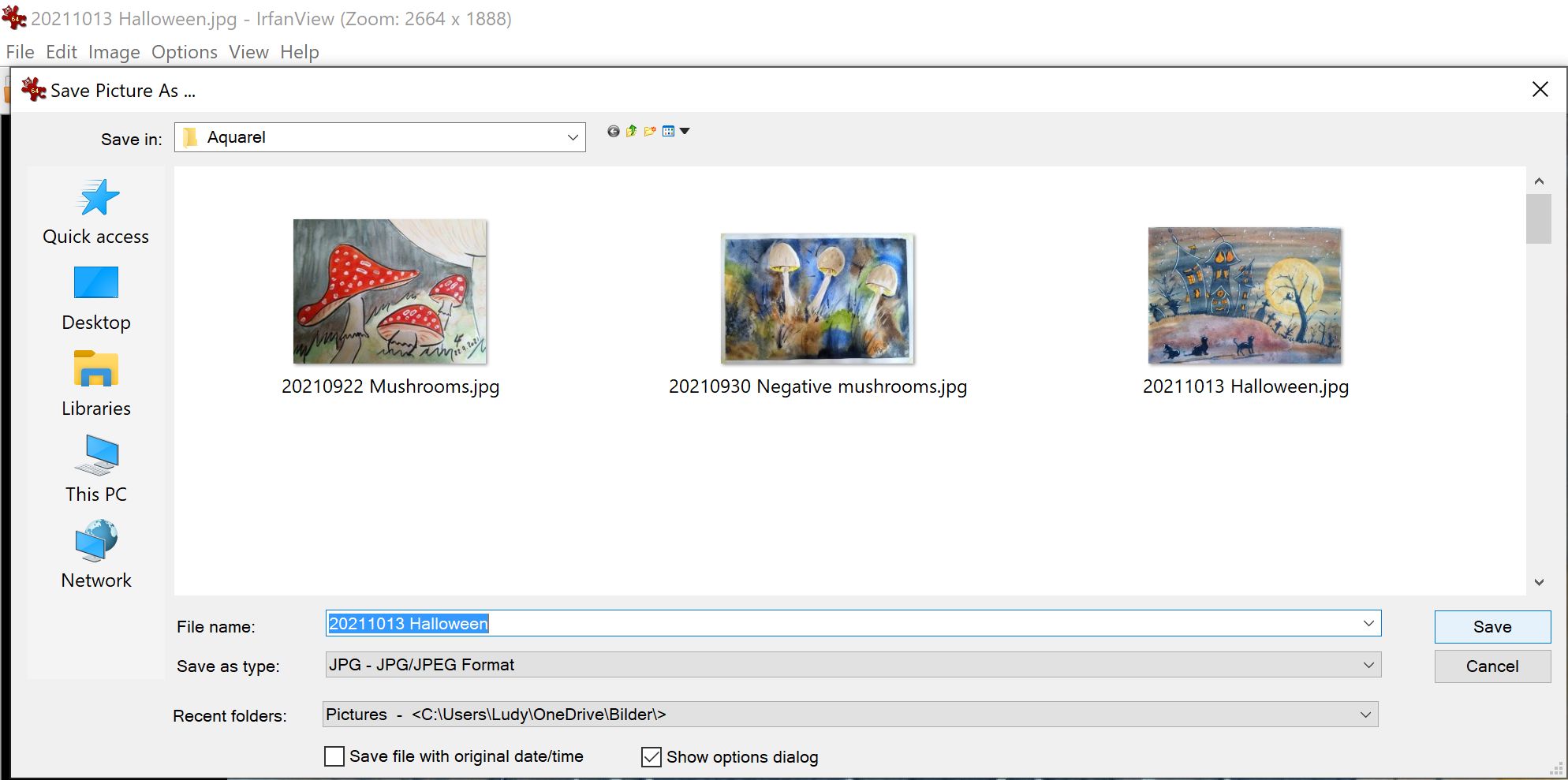 Right click on the file name in that map while holding your shift key, and from the menu that appears, choose "Copy as path".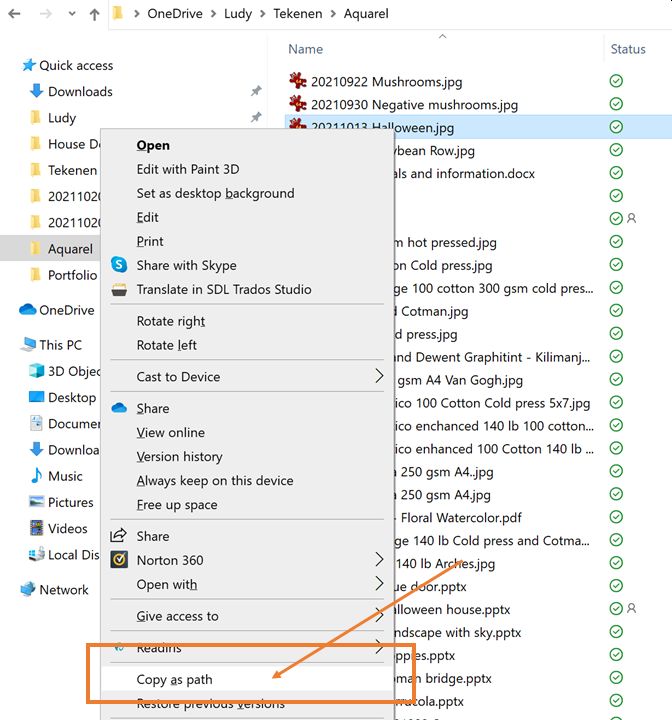 Go to the Facebook group page "Art by Paul Clark and Watercolour Challenges by Margot".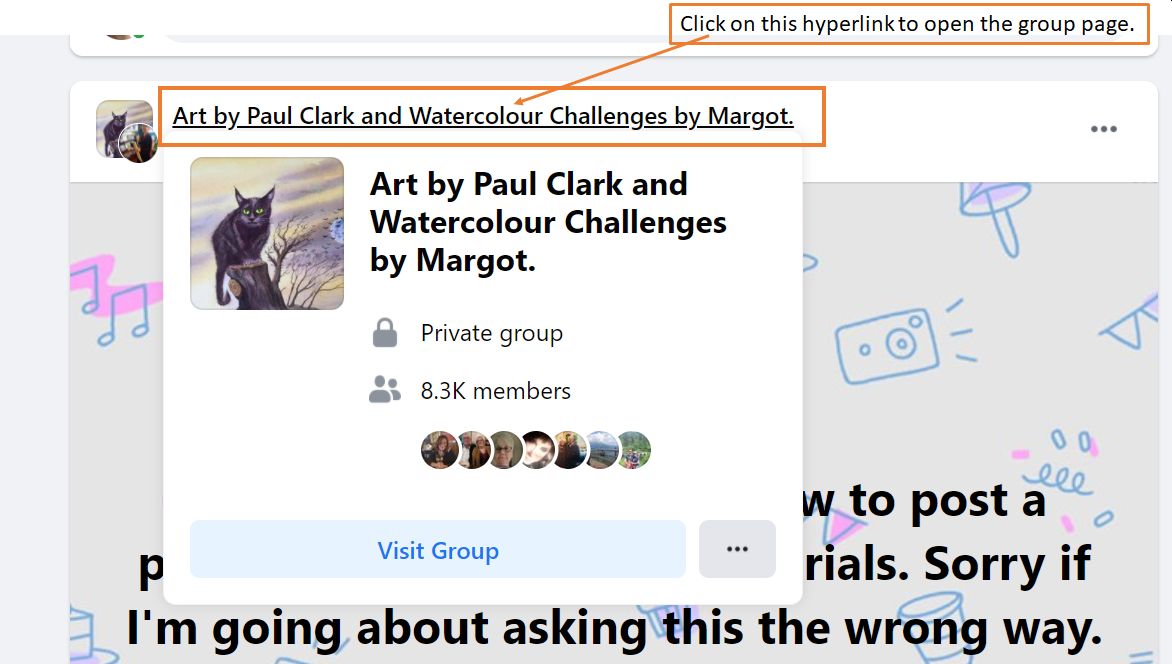 Then start typing your Facebook message, adding text of your choice. When finished, click on the icon to "Attach a photo or video".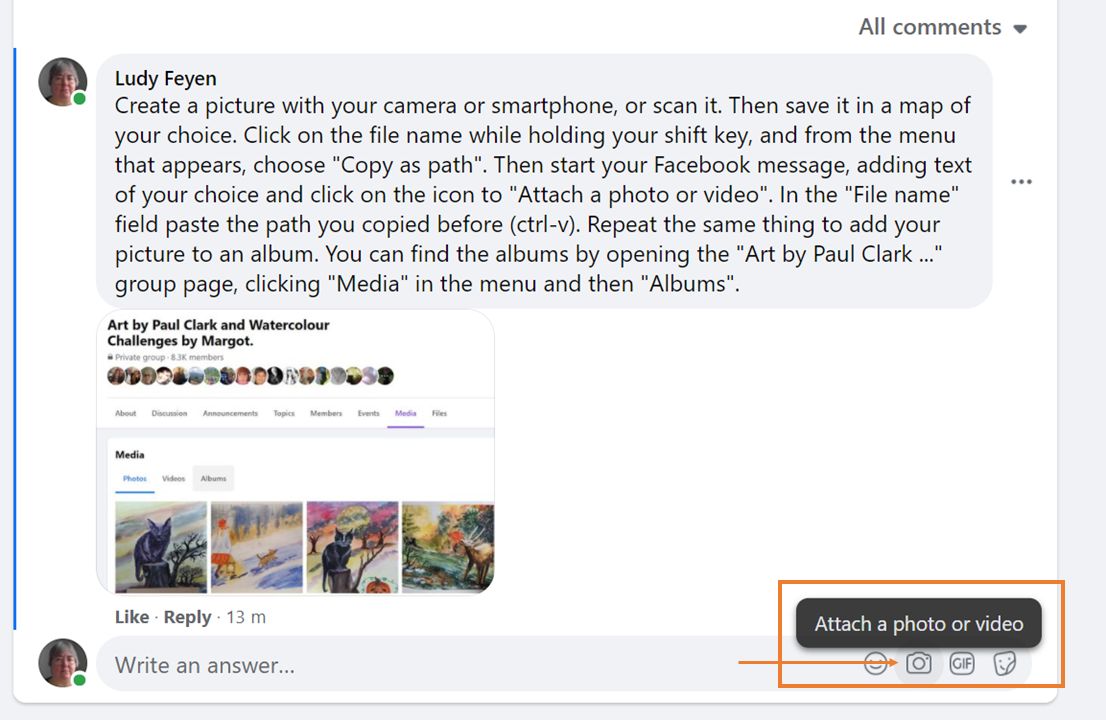 In the "File name" field paste the path you copied before (ctrl-v).

The albums are on the same "Art by Paul Clark …" group page.
Click "Media" in the menu at the top and then "Albums".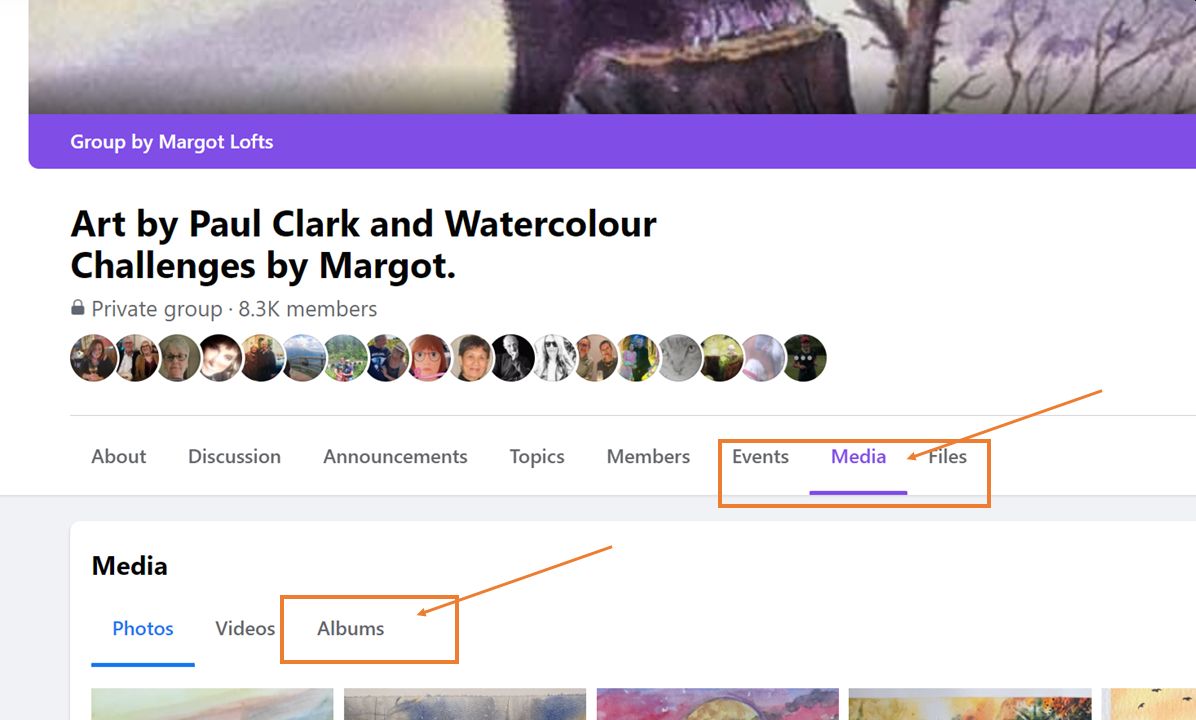 Click on the picture of the album where you want to add your picture. On your right, you'll see a button to click for adding your picture and text in approximately the same way as before.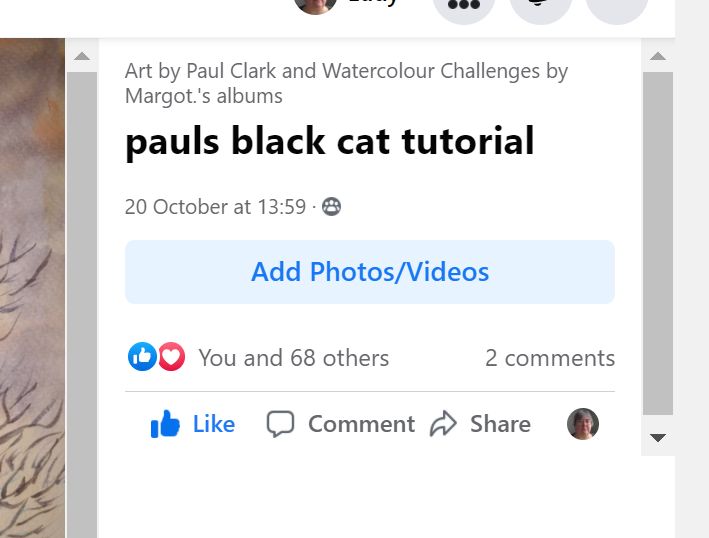 Don't forget to click "Post" on the bottom right, and you're done!